The Rapid Etch HXE-50 provides safe, clean, effective etching for
microscopic inspection of metals.
Our innovative patented process removes the need for dangerous chemicals in the lab and enables you to automate your etching for inspection purposes.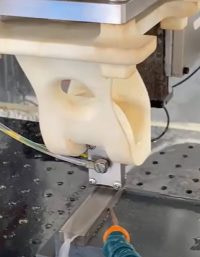 Desktop Application: Rapid Etch HXE-50 
The compact, desktop machine can etch metals to highlight grain boundaries allowing high quality and repeatable micro-structural etching of samples up to 50x50x50mm. 
Pre-programmed for easy operation, the user selects from a range of metal alloys and specialist material libraries.
Fully contained and using only pH neutral solutions, it requires no manual intervention or hazardous acids typically associated with chemical etching.
Our Rapid Etch HXE-50 is the ideal solution for educational, R&D and microscopy laboratory environments.