STAT's machine architecture was developed with simplicity and flexibility in mind to allow multiple applications.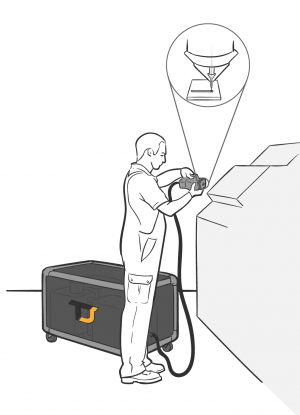 Handheld Device:
Featuring a NORI head, STAT can be used as a handheld device, particularly suitable in areas with restricted reach or access, allowing surface finishing to take place in-situ, reducing the impact on a factory's footprint through negating the need to take place away from production lines, or off-site altogether.
Both the hardware and software have been designed with a simple user interface, reducing the need for specialist skilled operators/experts to operate the system, whilst ensuring reliable and repeatable processes.